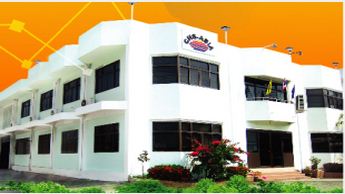 About us
CHS-ASIA was found 1991 in Kuala Lumpur Malaysia to service South East Asia's Thermal process industry.
In 1996 CHS-ASIA opened a sales and service office in Bangkok Thailand to support the fast-paced automotive industry. Later as Thailand's industry grew, CHS-ASIA moved to larger premises and commenced manufacturing in Thailand.
In 2004 CHS-ASIA open a sales, service and manufacturing facility in Singapore to support the growing demand of the Aerospace Industry.
CHS-ASIA currently has office in Thailand and sales agents in Vietnam, Indonesia and Malaysia. Our products & services including industrial furnaces especially Heat Treatment furnace, Ovens, Service Maintenance & Repairs, Metallurgical consultancy, Project engineering management and engineered control systems incorporating components from world leaders in the respective fields.
Combined with our principals, we have over a hundred years of experience in addressing industry demands with technology and service in Aerospace, Power generation, Automotive, Jewelry, Electronics, Mining, Ceramic, Commercial Heat Treating and other industries, which has provided us with valuable insight into the changing needs and rigorous demands of our furnace customers, As a result, CHS-ASIA has developed a keen understanding of the design and performance of Thermal Processing Systems built to meet the most stringent requirements for reliability, productivity and cost-efficiency to help our customers be more efficient and produce better quality products.
Our Services

Furnace Rebuilding

Furnace Control System Upgrades

Vacuum Leak Checked

Turnkey Furnace Installation

Metallurgical Consulting Service
Calibration Service