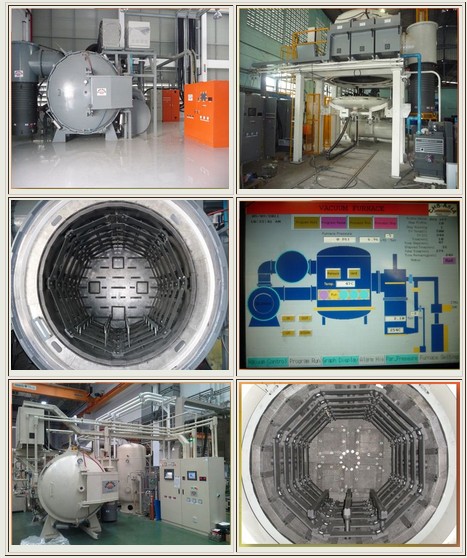 Smart Vacuum Furnace
CHS-ASIA design and manufactures Vacuum Heat Treating and Brazing Furnace . CHS-ASIA is a team of specialists with many collective years of experience in vacuum furnace design. We are committed to our objectives of providing vacuum furnace with the lowest cost of ownership achieved through state-of-the-art materials, high performance operation and robust design. CHS-ASIA is a progressive company. This background affords us a distinct advantage in the industrial to assist your in choosing the right vacuum furnace for your application.


Application : Bright Annealing, Bright Hardening, Brazing
Specification : Maximum temperature 1400 degree C, Vacuum up to 10-5 mbar. High purity graphite and cfc insulation, temperature uniformmity
and system accuracy according to ams2750, customize design hot.
Hot Zone : Insulation design is low mass, energy efficient for high temperature application, utilizing two (2) layers of high purity graphite felt blanket insulation and rigid graphite board with a foll Hot Face or Carbon (CFC) Hot Face.